Hypnotherapy Diploma NLP Trainers Training Course
Accredited by the "British Association of Hypnotherap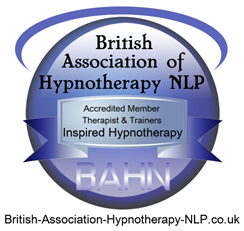 y NLP" (BAHN)
This intense Masters Trainers Training Certification involves mastering the art of teaching Hypnotherapy in a way that will truly empower all that attend your courses.
In this powerful seven day training you will learn how to create and deliver exciting, successful hypnosis seminars. You will also learn how to teach trance while maintaining a trance yourself. We are the only course to offer you lots of practice shadowing our master trainers and modelling our success. Sit in and get involved in our seminars, watch, listen and learn from the masters at work!
The Trainers curriculum consists of discussions, inspiring demonstrations and includes lots of hands on practice. You will learn how to induce trance in groups, induce all the classic hypnotic phenomena in groups - both overtly and covertly, teach the full spectrum of hypnosis from direct-authoritarian to indirect-permissive Ericksonian hypnosis, utilize non-verbal trance induction methods, and much more.
Call NOW to book your FREE Consultation or Hypnotherapy session/course and start living the life you deserve today:

01942 256 541 or 07973 481 786