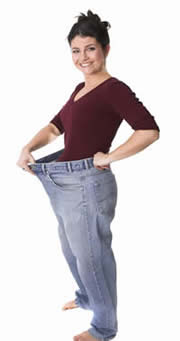 (1) Do you feel that you are you unable to lose weight and it's getting out of control?
(2) Is your weight damaging your health and your ability to enjoy life?
(3) Do you find it difficult to say no to an extra helping of food or sweets?
(4) Are you disheartened by your weight or is it affecting your self confidence?
(5) Have you tried to diet and failed again and again?
(6) Do you find yourself comfort, emotional or subconsciously eating food?
(7) Do you feel out of control where food is concerned?
(8) Do you need help with your will power to succeed?
(9) In need of a weight loss program with natural weight loss?
If the answer is yes to any one of these questions then I can help you lose weight forever.
First your session with me will focus on raising your self esteem and helping you become a more confident person if needed. I will then focus on what is realistic for you, thus promoting life style changes that you are comfortable with that will stay with you for life. Having a session with me will literally add years to your life, as you will quickly see a change for the positive within you as the weight drops off over the following weeks.
Just imagine right now getting up every morning and noticing how good it feels feeling healthier each day as your health improves with your new slimmer figure. This is achievable with the power of hypnosis.
The simple truth is that most diets don't work. Medical research shows that 90% of dieters who lose weight on calorie controlled or low fat diets regain every ounce. That is because they soon return to old negative eating habits and the pounds pile back on. However with hypnosis this does not happen because I will teach you new methods of thinking and techniques. My techniques are a proven approach to long term weight loss that will not only help change your attitude towards food, but give you new found confidence and help you feel good about yourself. To lose weight and successfully keep it off, I will help you to re-educate your attitude towards your minds response to hunger and cravings to successfully lose weight for permanent helpful effect.
By learning to control your own mind there is no need for will power alone or punishing food or exercise regimes.There really is no need
to count calories or exercise yourself to death, moderate exercise will do like walking to the shops. With my help you can easily and successfully become a slimmer fitter more confident person for the rest of your life, to eat less and enjoy eating more healthily.
For the price of a few weeks of over eating the wrong foods, you can now today become a healthier, happier, fitter for life and save ££££ a year. So you have everything to gain and nothing to lose.
My clients have an extraordinary success rate in as little as one private session. A losing weight session is the best investment in your own health and life you could ever make for only £95. This session gives you one and a half hours no less with me and this includes my hypnotherapy booster CD for added support in your own home plusmy backup advice.
Hypnosis is a powerful way to help you lose those extra pounds before a holiday, wedding etc so don't struggle with diets, enjoy a fresh new attitude towards food and a brand new you!
I look forward to hearing from you soon.
Testimonials
Below are links to phone conversation with me from ex weight loss clients. The text below are from emails and written phone conversations. I have had their full permission to place these calls on my site.
I came to see you in February and I am very pleased I have lost a stone so thank you. J.S - Disbury
..................................
I have lost 3 pound as you predicted in a week and I've been away so I've been really good and I haven't touched any chocolate. Thing is in the past I think I have failed because I have forgotten that I need to be good. I would forget and on auto pilot I would buy chocolate but now I don't its odd that I think of the scenario that you gave me. I've been eating better and I haven't gone on a diet so it's given me a big jump. I have found it surprisingly easy and I feel much better in myself and more confident. L.K - Bury
..................................
I feel better than I have in many years; even my boss has seen a huge change in me O.Y - Atherton
..................................
It has been fifteen years since I have been able to lose weight, I have no idea how you do it but thank you J.P - Stockport
..................................
I've lost 2.2 pound (in one week), I didn't know what to expect but I've found it different than going on a diet. It's like I want to eat fruit and I feel so much happier and I feel it's affected other areas of my life. People's reactions to me are different as well and I think it's because I feel more confident. The money put me off but I came any way and I'm so happy I did. I've left my red wine alone as well and I tried some but I didn't enjoy it like I use to so I don't even miss it, it's great. I've set myself a goal for 3 pound next week. R.W - Manchester
..................................
hiiii!!! oh my gosh...amazing week...update on me first...never felt better...lost 8lbs!! yes 8lbs!! couldnt believe my eyes!! i dnt even think about chocolate anymore...its obsurd!! sooo pleased its untrue!! thankyou sooo much :)
my mum...also amazing...shes lost 7lbs!! i can literally see the weight dropping off her..shes a new woman..ive got my confident mum back :) honestley we can't thankyou enough...new lease of life for us both!! hope everythings great with you
thanks again, with all our hearts D & K - Manchester
..................................
Hi David Hows things with you ? Just to keep you posted on me - the night I came to see you ( wednesday ) as you know I said I was topping 20 stone . I weighed and measured myself on the Friday i was coming in at 19.7 and I was struggling with a size 24 This morning I weighed in at 18.2 and am in a comfortable dress size 20 . I have set myself a long term goal as you know , I am not on a diet - I am just approaching food as any normal person would . By the time we do the tria athalon next year I intend to have shed 6 stone . I play your CD every night in bed ( if I lose more weight and therefore get a sex life I may have to re think this bit ha ha ha) in fact I think its safe to say I am dependant on it . Thanks for everything David . just to let you know I am going to send my daughter to see you soon , I am paying for her session for a birthday present . If you thought I was in denial - wait til you meet her !!!! Will e mail you with another update in a fortnight . M - Manchester
Follow up email from M few weeks later- Manchester
Just to keep you posted - I have in total lost 1stone 10lbs. I love you Dave!!!!!!!!!!!!!!!!!!!!!!!!!!!!!!!!!!!!!!!!!!!!!!!!!!!!!!!!!!!!!!!!!!!!!!!!!!!! xx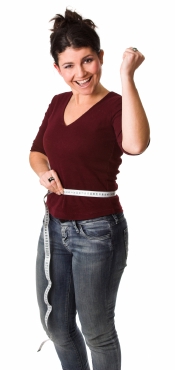 Second follow up email from M eight weeks later- Manchester
Hi Dave Hows things with you ? I am still fab - over 2 stone lost and really seeing life differently now. Have bought myself a bike and have been going for gentle jogs twice a week , and swimming as well. Cannot thank you enough, money well spent xxx
Third follow up email from M after second session, six months after the first- Manchester
Hi Hunny 2 weeks tomorrow since I came to see you , and I have lost 10llbs again whooooooooooooooooohooooooooooooooooooooooooooooo
Call NOW to book your FREE Consultation or Hypnotherapy session/course and start living the life you deserve today:
01942 256 541 or 07973 481 786